IT'S HERE! The season that never stops giving is finally here.
No, not the holiday season, cold and flu season!
Our cold and flu season kicked off with the longest bout of congestion one could imagine followed up by a ruptured ear drum that bled and pussed and oozed golden wax for five days straight. Five days of ear drops and about six days of antibiotics later, Matty was on the mend and Abbott was slowly turning into a seal. Croup hit our home shortly after. Today, both Seth and I are nursing the same colds that have been lingering for weeks. Just yesterday I started hacking shit up, so I'm hoping this is the beginning of the end.
Of course it's not because this is really just the beginning of the season, but it never hurts to be hopeful.
Tis the season, right?
Every cold and flu season as a parent has brought something new. The illnesses get worse (and way more disgusting) and I age at least five parent years in a four-month span of time. It's honestly no wonder my mom actually believes, and lives her life as though, she has a PhD in medicine. My brother and I are in our 30-ish's (give or take a few) and at this point, my mom has got to be, like, 400 in parent years. Does it make it less annoying when she gives her "medical" advice at the first sign of a cold? As Pete the Cat would say, goodness fucking no but I understand.
I mean, I've basically become a qualified pediatrician through the amount of hours I've spent 'apprenticing' at my kids' doctor office, urgent care and the emergency room. I think we'd all be surprised by the number of doctors we actually know – or maybe not, I see a lot of legit 'diagnosing' of illnesses on Facebook, especially this time of year. I have not yet earned my 'diagnose illnesses on social media' badge but when I do, you will know. I have a feeling my specialty will be Strep, Impetigo and constipation, so get ready.
Anyway, I hope you're all surviving the cold weather and rampant amounts of bacteria looking for hosts. I would tell you to practice good hand washing but I think we all know that's bullshit when you have babies or toddlers in your home, so instead I'll keep you in my thoughts and prayers. AFTERALL, IT IS THE MOST EFFECTIVE WAY TO BRING ABOUT CHANGE… but that's for another day…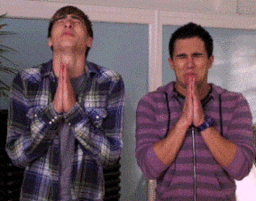 MEANWHILE…